Process
Woodhouse Architecture views each emergent project as an exciting and unique opportunity for design exploration and creativity. The myriad factors (client needs, site, technique, budget, etc.) that inform a given venture and its trajectory are carefully evaluated and form the foundation upon which the specific design is based and developed. We work closely with our clients and the many involved team members necessary to realize a successful project and ultimately, a functional and creatively inspired final product. Sketches, models, photos, diagrams and digital media are used to understand and communicate design ideas to all parties throughout the life of a project. We understand and truly believe that the clear communication of concept, intention, process and the necessary evolutionary steps of design is fundamental to ultimate success.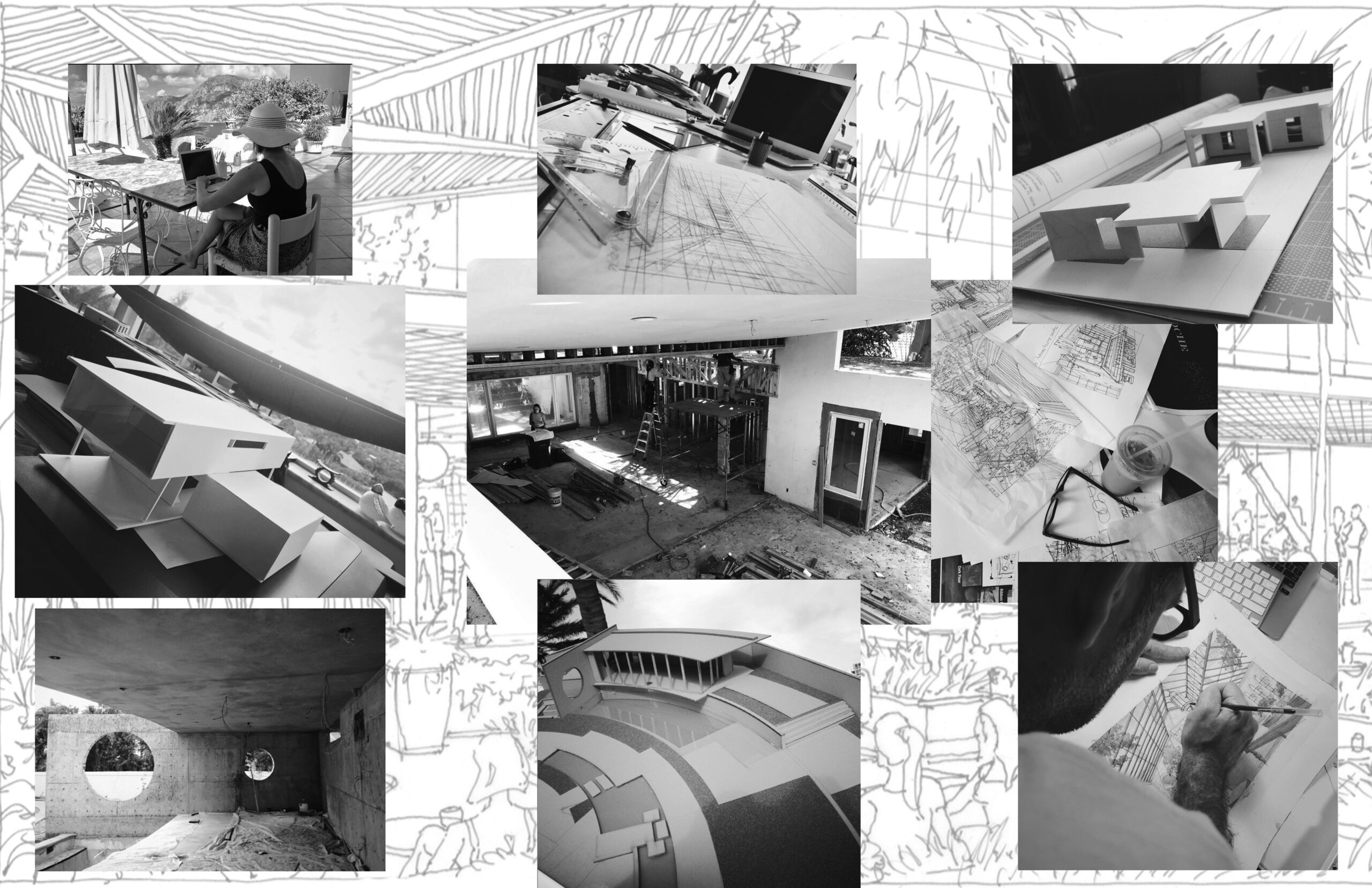 Concept Design
In addition to a full suite of architectural offerings, Woodhouse Architecture provides Concept Design and Illustration services for projects of all scopes and types. Working as Concept Designers, Woodhouse Architecture has participated in dozens of "on-site" workshops around the world and has been retained to collaborate with top design firms from New York to the Middle East and China.
Through working collaboratively with owners, developers, architects, interior designers, planners and stakeholders Woodhouse Architecture assists in realizing compelling and workable design schemes at all levels of a given project. The ability to visualize important aspects and intentions early in the Design process proves most valuable and the drawings created are often included in project marketing efforts and used in discussions, meetings and strategy sessions with Investors.